KN-303
INTER BEE FORUM KEYNOTE
Nov. 20 (Fri)
13:00〜14:00
AVC Section Lecture 2020: Efforts to develope the Last One Mile and Broadband services with the latest broadcasting technology and 5G
This video is no longer available
Login is required to view the video,
once you login the video will be displayed.

Nearly two years after the launch of the new 4K8K satellite broadcast in December 2018, the number of viewer options for TVs, recorders, STBs and other viewable devices has increased substantially as they have become more popular. As related industries are taking up the challenge of further dissemination Discussions are underway for a new level of sophistication in terrestrial broadcasting.
Regarding 5G as a new communication infrastructure, which will be commercially available from March 2020, the following is a discussion on the following It is expected to have a wide range of applications for solving social issues, and the study is underway.
In this lecture, the Ministry of Internal Affairs and Communications (MIC) will introduce the latest trends in broadcasting technology policy such as the upgrading of broadcasting services such as 4K terrestrial broadcasting. The local 5G, which is expected to be used by enterprises and municipalities to meet regional and industrial needs, will also be introduced by the Ministry of Internal Affairs and Communications. In this section, we will introduce Sumitomo Corporation's proactive efforts to collaborate with the cable television industry in various demonstration projects.
Latest trends in broadcast technology policy
Naohiko Ogihara
Ministry of Internal Affairs and Communications
"Director, Broadcasting Technology Division, Information and Communications Bureau"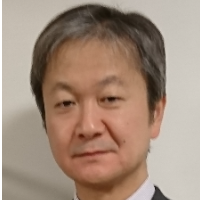 Sumitomo Corporation's Local 5G Initiatives (Provisional)
Kanji Kotake
SUMITOMO CORPORATION
"Corporate Officer, Deputy General Manager,Media Division, General Manager,Cable TV Dept."