KN-302
INTER BEE FORUM KEYNOTE
Nov. 20 (Fri)
11:30〜12:30
DCEXPO Special Session:Future of Digital Contents, interacting with Neuro Aesthetics 2
This video is no longer available
Login is required to view the video,
once you login the video will be displayed.

In the DCEXPO 2019 keynote speech, an important proposal was made: digital content oriented towards ""humanity"" through the framework of neuro-aesthetics. Subsequently, the role of advanced visual technologies and content is once again being questioned at a time when the spread of the new coronavirus has forced a global behavioral change. In this special lecture, we will delve into further discussions on the prospects for the social significance and ideal of digital content in the post-Covid era.
The Role of Advanced Video in the Post-Covid Era
Speaker
Takashi Kawai
Professor, Department of Intermedia Art and Science, Faculty of Science and Engineering Waseda University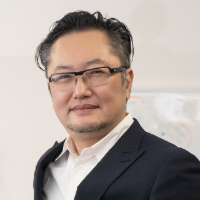 Tomohiro Ishizu
Kansai University Faculty of Letters General Department of Humanities Department of Psychology
Associate professor