KN-102
INTER BEE CONNECTED KEYNOTE
Nov. 18 (Wed)
11:30〜12:30
5th Anniversary of Tver, Future of Commercial Broadcasting Association
This video is no longer available
Login is required to view the video,
once you login the video will be displayed.

In July, five Tokyo-based TV stations increased their capital and changed their name to TVer Inc. to mark the fifth anniversary of its launch. Initially with 50 programs, the service is now updated weekly with more than 300 programs. In 2019, the service for Cable TV devices began, and the number of users is steadily increasing. We talk about the aims of the new system in July, the future of TVer, and its prospects.
The aims of a New system in July and Future Prospects
Speaker
Masamine Ryuho
TVer INC.
President & Representative Director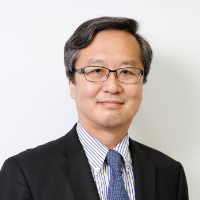 Moderator
Mikio Tsukamoto
Executive Officer & Media Strategist at Wise Media, Inc.
Standing Corporate Auditor at Fuller, Inc.